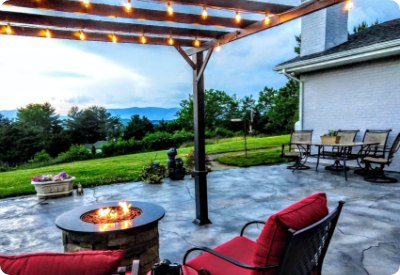 When looking for ways to increase bookings and conversion, start with your photos. Do you have high quality photos on your listing? Are they up to date? Do they reflect the best features of your home? Do you have at least one photo of each room of your home and at least two exterior shots? Are they all the correct orientation?
If you said no to any of those questions, it's time to consider upgrading or updating your current photos. 
When a guest is viewing your photos online prior to booking, they are trusting that they are accurate to the current accommodation. If you have a photo of a ping pong table on your listing when a guest books, there better be a ping pong table when they arrive. Having an inaccurate listing will absolutely leave your guests dissatisfied and can result in a poor review. As you add or change amenities in your vacation rental, be sure to update your photos in real time. For your guests who already booked, reach out to them and let them know about the change. Guests will appreciate your thoughtfulness as no one likes last minute surprises. 
Don't short change yourself or your guests with a skimpy amount of photos. At minimum, you should have at least one photo of each room of your home that is available to guests during their stay, including bathrooms. The kitchen is often a focal point of a vacation rental, so be sure to show as many points of view as possible. Exterior photos are also incredibly important when painting a picture of what it is like staying in your home. Showcase that deck, lawn, balcony, pool or BBQ, remember your goal here is to make your guest already feel like they are on vacation when looking at your photos!  Always include a photo of where your guests will access your home, this will cut down on any confusion when your guest arrives, particularly if it is after dark. 
While we are putting ourselves in the shoes of guests, consider your photo quality. If a potential guest is weighing their options between renting your home and another, quality of photos is likely a deciding factor, which could be completely subliminal. If you have sharp, crisp high quality photos, it will set the tone of quality and professionalism. Versus photos of average or poor quality will set the tone of mediocrity. Which image do you want to portray?
Hiring a professional real estate photographer is the best way to achieve maximum photo quality. Many photographers will provide added touches, such as editing a gray sky on a cloudy day to blue or a dying lawn in the off season to a lush green lawn. This is a sure fire way to give yourself a competitive edge. The average cost for a professional real estate photography package is $200-$300, which is money well spent. 
The good news is that if you do not want to go the professional photography route, cell phones these days have increasingly capable cameras. If you do opt to take your own photos, be sure you always take the photo in landscape (horizontal) orientation, which presents much better versus a vertical photo. 
Lastly, select a lead photo that you think is the most appealing and will make your potential guest want to see more. This can be subjective, so feel free to ask friends and family members which photo they feel accomplishes this. Your lead photo should also reflect seasonality, if you live in a snow destination, be sure your lead photo has snow in it for the winter season. Be sure to update this come Spring time as it looks silly to still have a lead snow photo as people get excited about summer vacation. It will come off as sloppy or careless. 
Sometimes it can be little things, even nuisances that entice someone to book your vacation rental over another. So stay on the ball and keep your eye on the prize!